SYNERGY RESILIENCE COACHING PROGRAM OPTIONS GUIDE
Contact Christina at 540-746-5206 to schedule a complimentary session and customized coaching program.
All clients receive:
55 Minute

Coaching sessions

customized to you

, your schedule, and resources

Inner work and Action steps are offered to continue your progress towards a Restorative Lifestyle. Balanced Success begis with a tough mindset, strong physical resilience, and emotional hardiness.

Unlimited Email & phone support for communication and "spot" coaching between scheduled sessions
Practical tools and motivational resources to help you stay focused, positive, and moving forward towards your goals.
Unlimited access to my website, Synergy e-newsletter, any teleconference events, and early registration to all workshop events.
Invitation to join Synergy Success Circle
COACHING PROGRAM OPTIONS:
"TRANSFORMATION"

 2 Sessions per month for 6 months (initial 6 month commitment required)

"POWER SHIFT"

 2 Sessions per month for 3 months (initial 3 month commitment required)

"RESTORATIVE ON-RAMP SAMPLER"

 

– 3 session program for 1.5 months  

"ELEVATE"

Heart-Centered Leadership Program for Professional Women (Meets twice monthly)

"BEYOND SOAR"

Elite Mastermind & Continuity Coaching Program (Meets monthly Feb thru Oct yearly)
Please think of coaching as a process. Many people create change for themselves in a short time, but to refine and sustain the changes takes several months, which is why you should always expect to give yourself three to six months of coaching.
Your payments may be tax deductible as professional expense or able to be withdrawn from flexible spending accounts.  Please check with your employer &/or tax consultant.
I offer a 100% happiness guarantee.  If after the first month you are not thrilled with the direction our coaching is taking you, I will provide to you a complete refund.  For your convenience I accept checks, cash, and also make it easy by processing credit card payments through Pay pal.
Feel free to contact me 540-746-5206 for a complimentary heart-to-heart conversation to chat about the possibility of working together.
  "Synergy In Motion" at the JMU Arboretum and Botanical Gardens!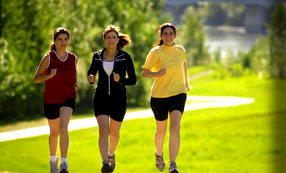 I am happily offer an outdoor coaching option~what a GREAT way to get a fresh perspective!
Each session is customized to YOU, and YOUR goals for our time together.
Just want some fresh air and sunshine? Great!  We'll sit by the lake or in the pavilion…
Want to get outside but have some physical restrictions? No worries!  We'll customize activity to fit your ability.
Ready to hit the trails walking slow?  walking fast?  slow jogging?  running? No problem.  We can do that.
"Synergy in Motion" sessions are 55 minutes and for your convenience includes warm up stretches, cool down time, breathing tips and techniques you can use for relaxation anytime, anywhere!
Call Christina to schedule your sessions today!